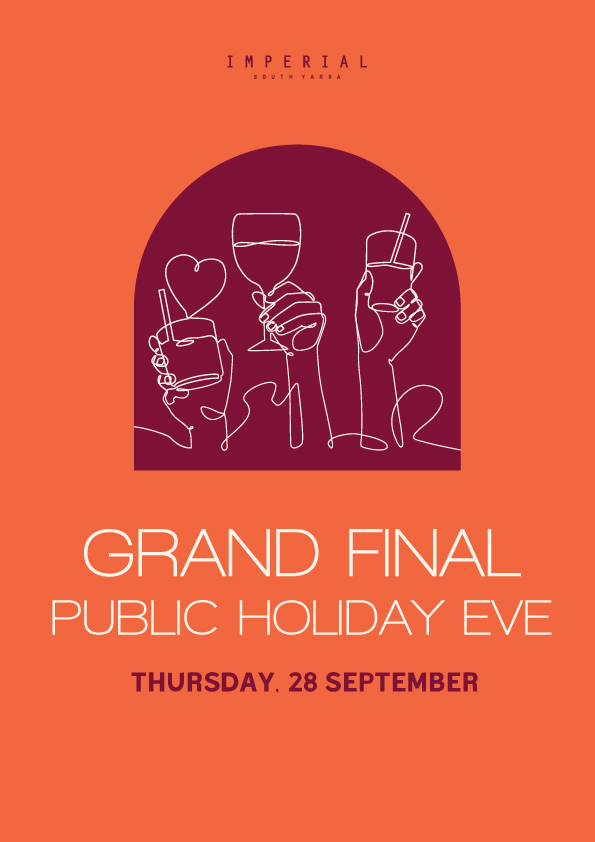 Grand Final Public Holiday Eve
Thursday 28 September
We love starting celebrations early, especially the night before the long weekend begins!
Join our Grand Final Public Holiday Eve & enjoy Happy Hour from 4pm-7pm with $5 select pots, $9 select pints, $6 house wine & select spirits, and $15 select cocktails.
Plus, indulge in our $25 Steak Night from 4pm and groove to live music from 7pm-late.
Don't miss out on this unforgettable pre-celebration experience!