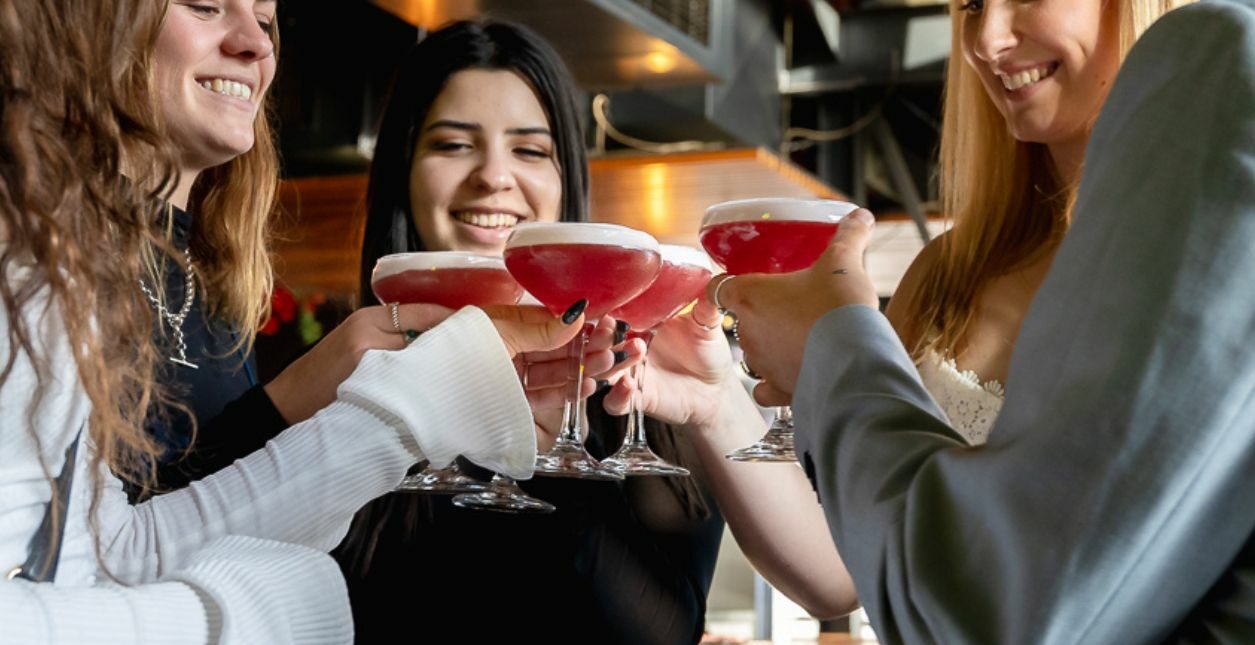 Our Spaces
Cocktail Lounge
The Cocktail Lounge is a popular function space for cocktail parties and relaxed birthday celebrations. This semi-private space secures your exclusive roped-off area right next to the bar but still allows you and your guests to enjoy the atmosphere of the venue.
Mezzanine
Celebrate in style in the Mezzanine at Imperial South Yarra. This stylish function space has a private bar, DJ booth, and large projector screen, as well as views over buzzing Chapel Street and the ground floor main bar area.
Red Room
Plan an unforgettable party in the Red Room. This large private function space offers an exclusive bar, a stage, and a combination of comfortable seating and standing room.