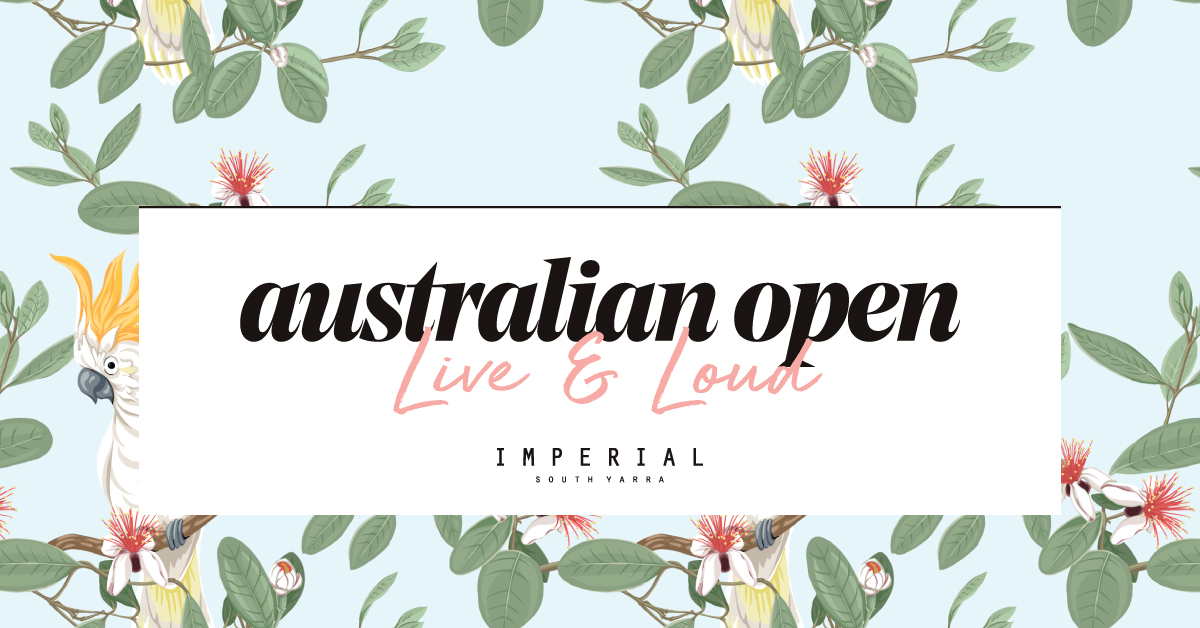 Australian Open
Event Date
January 14th - 27th 2019
You can't fault our Australian Open $10 speciality cocktails:
Centre Court Sour – rhubarb vodka, lemon juice, bitters, Campari, egg white
FedExpresso Martini  – Swiss chocolate espresso martini
Pimms Coolers – Pimms, lemonade, cucumber, mint, orange & strawberry
The Grand Slam – Midori, maraschino cherry liqueur, lemon juice served in a hollowed out spherical ice
The Backhand – layered tennis ball coloured shot
Watch all the action live and loud, or practice your own form on the Nintendo Wii! We have a selection of tennis games available to play for up to 4 players.  Game on!